Source: Variety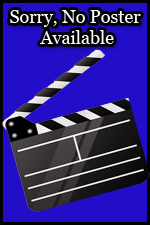 Author: Jeff Sneider
Relativity Media has replaced Lionsgate as the U.S. distributor of Marc Forster's "Machine Gun Preacher," which stars Gerard Butler, Michelle Monaghan, Michael Shannon and Kathy Baker.
Lionsgate will remain on board to distribute internationally.
"Preacher" is based on the true story of Sam Childers, a reformed drug-dealing biker who went on to spend time in the most dangerous parts of Sudan and Uganda, where he established an orphanage for the youngest victims of war, rescuing them from becoming child soldiers.
Butler plays Childers, while Monaghan, Carroll and Baker play his wife, daughter and mother, respectively. Souleymane Sy Savane co-stars as Childers' right-hand man in Africa.
Scribe Jason Keller adapted the memoir "Another Man's War: The True Story of One Man's Battle to Save Children in the Sudan." Forster produced through his Apparatus shingle along with Robbie Brenner, GG Filmz's Deborah Giarratana as well as Gary Safady and Craig Chapman of Kaushi Entertainment. Butler exec produced with Apparatus' Brad Simpson, Myles Nestel of Merlina Entertainment, Alan Siegel and Louise Rosner.
Lionsgate acquired the film in June 2010 and Relativity plans to release it later this year in time for awards season.
Support thread on Forum: here