Happy 45th Birthday @GerardButler!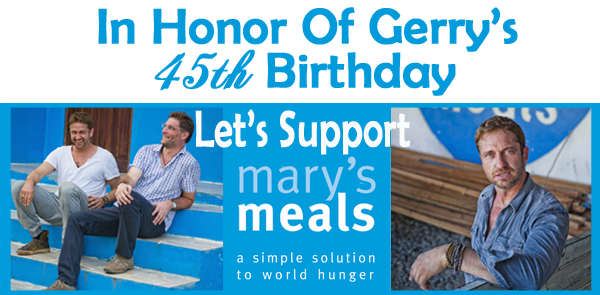 To celebrate make a special gift to @MarysMeals in his honor! We'll collect ALL NOVEMBER http://tinyurl.com/ob5vg6t
Add your Birthday Greeting for Gerry in the Birthday Bash 2014 forum
and check out these articles:
Gerard Butler's birthday quiz is here, and you'd be mad not to do it
2014 Gerard Butler Birthday special: Top 5 box office successes of the actor
And don't forget!
Gerry set to appear at Hollywood Film Awards Nov. 14th on CBS (US) 8-10PM ET