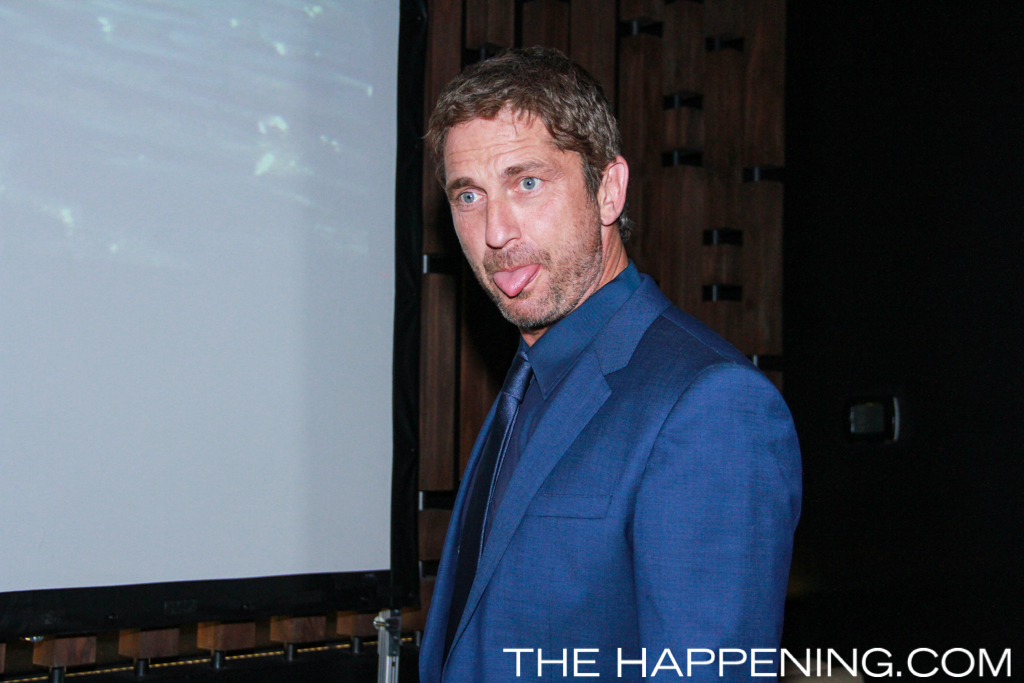 Gerard Butler is the image of the fragrance 'Man Of Today' Hugo Boss. And what better way to present it with a visit to our city, which we talked about what it means to be a man today.
The Scottish actor was present at an event organized by Esquire magazine and Hugo Boss which took place at The St. Regis Mexico City, where they focused through various conferences to discuss precisely what is the role played by modern man and the challenges it faces. The forum closed with an interview he did Manuel Martinez Torres, director of Esquire Latin America, and then we had the opportunity to talk with him one on one.
Known for films like 300, The Ugly Truth, PS I Love You and The Phantom of the Opera, Gerard Butler is a man who despite his worldwide success is very simple and accessible. So talked in his interview with Manuel Martinez is very attached to his mother, has his feet firmly planted on the ground and is aware of the changes happening in their environment.
What do you consider is the role of man in contemporary society? I think it is much less rigid than it used to be. Modern man is allowed to be free. As I see most clear it is that "march at their own pace", can follow their convictions. This means that it is authentic, because times have changed and can think "outside the box", everything is much more flexible than before. You can, on the one hand, remain in line with the traditional values ​​of hard work, strength, dedication and confidence. But on the other hand it may be more sensible, fun, have more compassion without being seen as weak. It is known winner, but not at any cost. And in the end, it is able to understand that success is not only due to their fame and career.
Butler studied law at the University of Glasgow, but just as he began to work in a law firm he was fired and what at the time seemed a tragedy, it became one of the best rotations who gave his life, for it was after this event began focusing on his true passion: acting.
If you were not an actor, what would you be? I think it should be something that had some kind of relationship with nature. Each time I return to Scotland and I'm in nature, in the middle of nowhere I feel full, I feel very happy. Maybe it would be ideal something that could combine the peace that you keep in touch with yourself out there, but still experience the feeling to stay constantly busy.
This is not his first visit to Mexico, we have seen previously Eco bike riding in the city and to admire the pyramids of Teotihuacan.
What did you do in Mexico? Well, actually I have not done anything. I arrived last night and I have not left the hotel. Today I'll go to dinner and then I take a short trip of 3 or 4 days to surf, do some hiking, maybe some yoga. I do not know, something involving adventure.
It was a real pleasure to interview and it is certainly an excellent choice to incarnate the Man of Today. Hopefully continue delighting actor on the big screen for a long time.