GerardButlerGALS.com celebrating our 13th Anniversary!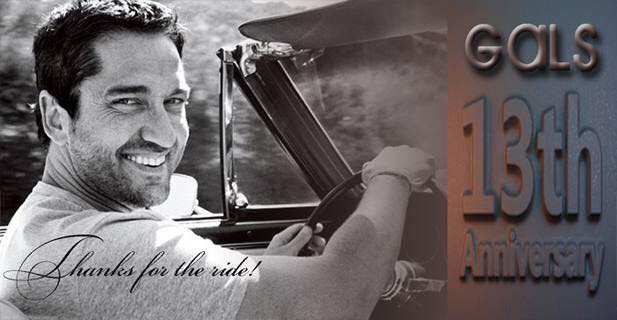 Today is Gerard Butler GALS 13th Anniversary!
Thanks for all who have helped us grow into a friendly and fun FANmily, celebrating and sharing our love of Gerry.
Thank you to Gerry for always being so supportive of GALS, and all his fans.
And, of course,  thanks to Dr. Em, Dayna, who founded GALS as a gathering spot for all our Gerry love.
Visit the GALS Forum to check out some of the memories we've shared, and visit our Facebook Page and gbGALS group on Facebook for more!
Find GALS at Twitter – Facebook – Pinterest – YouTube –Statigram & Instagram & Webstagram