Fun blog story with photos: Boss, brunch & Gerard Butler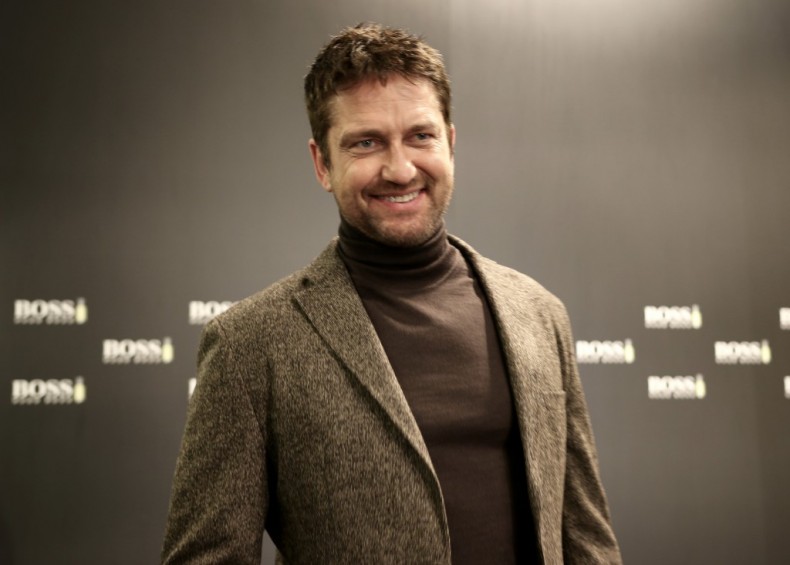 As it belongs to is the last fashion week in Copenhagen has naturally not been a quiet affair.
And in particular Friday was the city on the other end because Hollywood star, Gerard Butler, as Hugo Boss ambassador looked over and laid cheek in hundreds of selfier with enthusiastic women in different locations around the capital.
One of them was Hugo Boss Store in East Street, who invited a small dedicated group of Scandinavian press and beauty writers for brunch with film hero. It you do not say no to
Gerard Butler is as said Ambassador (do not worry, there was not served Ferrerro Rocher) for the men's fragrance Boss Bottled that, judging on the audience, works extremely appealing to women.
The scent is not new, it was actually originally launched over 15 years ago, and therefore there is good reason to believe that your nose is encountered it at some point.
Boss Bottled is built up of three layers, as we all smells, while we wait for today's man.
First impressions are fresh and full of fruit, followed by more woody notes, to finally end in a light floral scent.
The latter is because there just are added 0.01 percent rose, and more must actually not to get a little neutral note to fill and make sense.
Hugo Boss campaign called "Man of Today," and that's exactly what Gerard Butler is he in high spirits arrive at Hugo Boss Store and relaxed moving up on the small stage.
"It has always been my childhood dream to become perfume model one day," he says enthusiastically with Scottish dialect and a flippant wry grin. And on the question of what it means to be "Man of Today," he promptly by hand:
"Maybe it's more a question for Hugo Boss, they have chosen me!"
The high level of "star quality" is not to be mistaken with Gerard Butler, while there is also something very real and human about the humorous actor with the deep voice.
Raised in Scotland (follow me through Scotland here: Scotland Part 1 , Scotland Part 2 and Scotland Part 3 ), but even though he has previously made ​​youth theater, his plans to start with actually some quite other than acting.
He read for the law at Glasgow University and then became almost too complete their program. There was just a little too much celebration in it for him, and without having been completed the study, he moved, according to Wiki, to London.
Here he got his first role and hence foot in the industry in 1997.
This led to theater roles and later major film roles include starring in 2003 in Joel Schumacher's film version of "The Phantom of the Opera".
But the breakthrough he was in earnest in 2007 with the movie "300", where he plays Sparta's King Leonidas
The film is full of great fight scenes and one-liners, who has since gone down in film history ( "Come home with your shield. Or on it"), and exudes game of masculinity, heroism and strength. Clear with the top of the list of favorite movies ever.
Since then it has become the hit films such as "PS. I Love You "," The Bounty Hunter "and the action movie" Olympus Has Fallen. "
And now in 2016 is the high Scot pulled in the armor again in the new epic "Gods of Egypt," where he plays with Danish Nikolaj Coster-Waldau.
Photos from article: